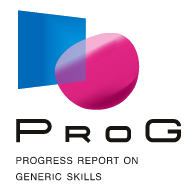 Recommended system requirements
- The test on this website does not support Microsoft Internet Explorer.
- Using a personal computer is recommended for taking this test on this website.
- You may have a problem with page loading or connecting to page, if many users try to access the pages.
In that case, please access later once again.
Precautions when Inputting a profile
- Please have your Student ID card or Employee ID card at hand and enter your Student ID number or Employee ID number carefully.
- Do not enter G numbers 1 and 2 and proceed, if you have no instructions regarding G Numbers.